Top Reasons to Sell Your Engagement Ring Online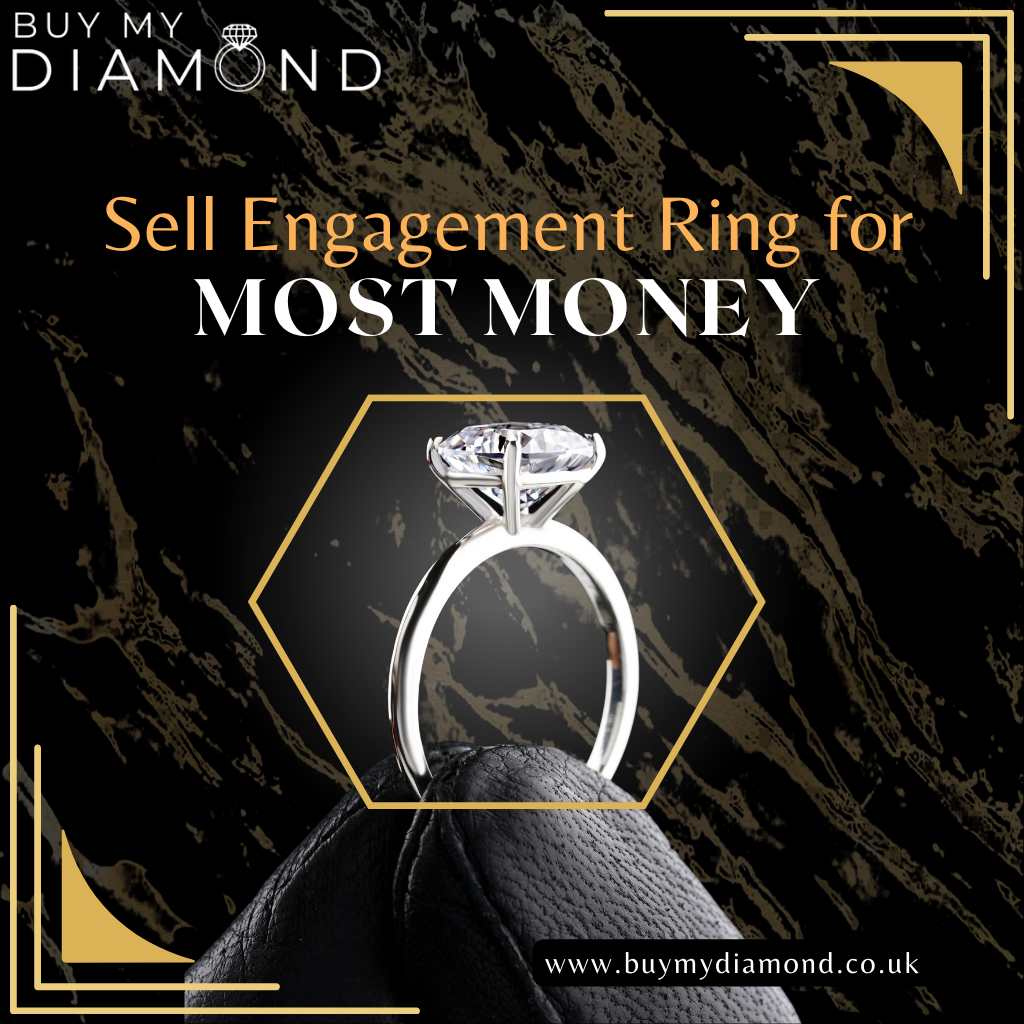 "I want to sell an engagement ring near mebut don't want to witness weird expressions of the jewellery buyers."

The dilemma is very common and can affect your mental peace. Whether the ring is no longer needed, or you are planning to sell it for some quick cash, the problem can be solved easily without stepping out of your house. Simply sellyour engagement ring onlinewithout letting people judge you.

The option to sell your engagement ringoffline makes no sense when there is an option of selling it online. Here is why selling online is way better and preferred by many.
Advantages Of Selling Your Engagement Ring Online

I can Sell My Engagement Ring online without facing a disrespectful glance.

Not ready to handle the eye rolls of the jewellery buyer? If yes, then don't go for it. Simply make use of the internet and sell your ring online without being judged.

Another reason that people prefer the online method of selling their engagement rings is convenience. No need to drive for hours to visit the jewellery buyer. You can easily sell the same in a few clicks from your home.

Most people hesitate to sell jewellery because they don't know any such jewellery buying platforms. Rather than seeking recommendations for an offline jewellery buyer, you can search for the same online and quickly sell your ring for cash.




Easy appraisal service makes online jewellery options even better. Most jewellery buyers don't accept your request if you don't have a bill. However, online services leverage the skills of most experienced jewellery appraisers and even if you don't have a bill you can sell your jewellery.

For instance, if your engagement ring is old enough that you lost all the receipts and diamond certifications, it is easier to sell it online just by sending it via post. The straightforward process of selling engagement rings goes as listed:

Request a quote
Send the ring
Get it approved
Get paid

No time waste, no judgements and within a few simple steps you can conveniently sell your ring for the best price. Selling your ring online is not just easier and time saving, you can quickly compare quotes from different buyers and find the best price for your valuables.

Where Can I Sell My Ring Near Me?

Buy My Diamonds is one of the most trusted marketplaces to sell and buy fine quality jewelry. Leverage the power of technology and Sell Used Engagement Rings from the comfort of your home. Request a free quote right now and get paid within 12 hours at Buy My Diamond where you can sell jewelry, diamonds, watches, as well as gemstones for quick cash.