5 Tips to Determine the Resale Value of Your Jewellery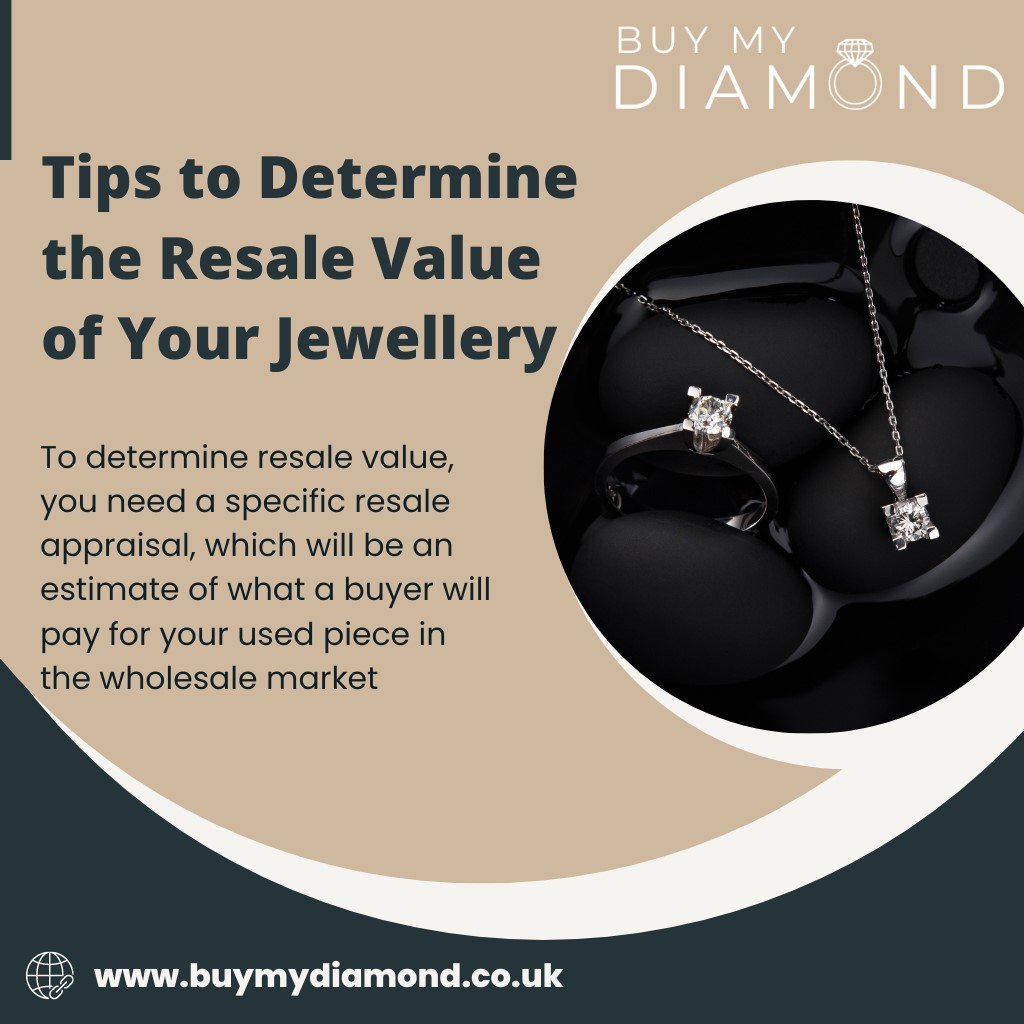 Maybe you used to adore those filigree earrings, diamond watches, sparkling rings, or fancy dangling bracelets. They have, however, lost their allure. Perhaps they no longer suit your style or remind you of an ex-lover you'd rather forget. They could also have been a present from a distant relative.

Vintage jewellery that you never wear is a fantastic way to make money — but you may be wondering how to identify vintage jewellery and determine its worth. We've compiled the ultimate guide to identifying vintage costume jewellery and determining the value of that vintage jewellery. There are several vintage Diamond Jewellery Buyersyou can use to determine whether or not what you own is vintage jewellery.
Determine the Resale Value of Your Jewellery

Recognize Vintage Jewellery:

You may own a variety of fine and costume jewellery at Jewellery Reseller London UK, but you may be unsure of what you have. Let's take a look at some reliable vintage jewellery identifiers. Consider where you purchased it. It's probably not vintage jewellery if you bought it at a big renowned store in few years.

It's more likely to be vintage jewellery if you found it at an antique shop, flea market, or estate sale. It could even be valuable costume jewellery! It's important to remember that vintage jewellery isn't as old as antique jewellery. A piece of jewellery must be at least 20 years old to be considered vintage. When a piece reaches its 100th birthday, it is considered an antique and may be worth even more.




Examine Your Antique Jewellery:

Examining your vintage jewellery by Old Gold Jewellery Buyerscarefully is one of the most important things you can do to determine its worth. Take note of the artistry. Manufacturing processes that are of larger scales, which became prevalent in the middle of the 20th century, made it easier to produce jewellery in large quantities and quickly.

Examine your vintage jewellery to see if it shows any sign of being made with hands. However, that even if it is not handcrafted, it may still be valuable. In the 1940s and 1950s, a large portion of jewellery is truly mass-produced. Check out the detail on the underside by turning it over or from Second Hand Jewellery Buyers. From top to bottom, high-quality pieces are beautifully finished.

Examine Your Vintage Jewellery:

Go online and look for websites that provide antique and vintage jewellery estimate services. You can find many reliable resources available to assist you in determining the worth of your vintage jewellery. To get started, look for a vintage and antique jewellery identification guide.

Locate Jewellery Buyers Near Me:

The most valuable heirloom in the world isn't worth much if no one wants to buy it. Selling it on Craigslist or eBay will not usually get you the best price and can be time-consuming. Speak with a seasoned Jewellery Reseller Online and get their recommendation.