The Complete Tour for Selling Jewellery Online from Beginning to End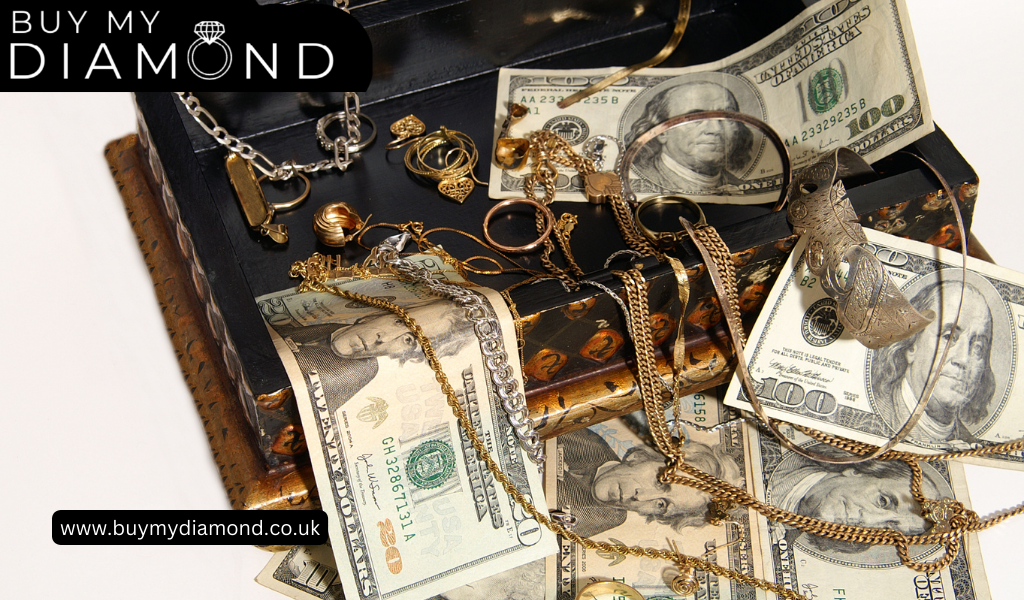 Sell your jewellery online to present countless chances to expand your client base and optimize your earnings, regardless of your experience as a jeweller. This complete manual acts as your road map.

It Covers Every Stage from The Creation of Your Online Store to Profitable Sell and Delighted Customers:

1. Define Your Niche

Establish your niche first. Whether your Selling Gold Jewellery is handmade gemstone jewellery or custom engagement rings, figure out what makes it unique. Knowing what makes your product or service distinctive will help you draw in your target market.

2. Craft a Stunning Online Store

Select an e-commerce platform that is easy to use and create a visually appealing website. Having informative product descriptions and high-quality photos is essential. Invest in a high-quality website design to give your clients a seamless and reliable online purchasing experience.

3. Source Quality Materials

When choosing materials to sell jewellery online, go for superior quality. Verify the validity and calibre of the materials, whether they are made of gold, silver, jewels, or another material. Your brand gains credibility and gains the trust of your customers when you source transparently.

4. Master the Art of Product Photography

Invest in a high-resolution camera and enough lighting. Present your selling gold jewellery in various contexts and from a variety of perspectives. Professional, high-quality photos draw customers in and improve the appeal of your products.




5. Create Engaging Product Descriptions

Compose informative and engaging product descriptions. Emphasize the craftsmanship and the materials utilized. Giving customers detailed descriptions increases the likelihood of buying your jewellery by helping them recognize its value.

6. Set Competitive Prices

Examine the market and choose prices for your jewels that are both profitable and attractive. Take into consideration factors such as labour and material expenses. Always open and honest about prices, including extra expenses like taxes and shipping.

7. Implement Secure Payment Gateways

Select safe payment gateways for handling transactions. To safeguard consumer payment information and foster client confidence, make sure your online store complies with the Payment Card Industry Data Security Standard.

8. Optimize for Search Engines

Improve the exposure of your website by making it more search engine friendly. Use keywords that are pertinent to your jewellery. Update your content, including blog posts, to improve search engine optimization and draw in natural search traffic.

9. Leverage social media and Online Marketing

Use Facebook, Pinterest, Instagram, Twitter, and other social media sites to display and sell your jewellery. Interact with your viewers, use targeted advertising, and work with influencers. Using online marketing techniques can significantly broaden your audience and boost income.

10. Provide Exceptional Customer Service

To foster loyalty and excellent evaluations, provide outstanding customer service. Answer consumer questions as soon as possible and handle any problems professionally. Good word-of-mouth recommendations and recurring business are the results of satisfying client experiences.

11. Encourage Reviews and Testimonials

Encourage satisfied customers to provide reviews and testimonies. Positive reviews increase prospective consumer confidence and act as social confirmation of the high calibre of your offering.

12. Stay Updated and Adapt

Pay attention to consumer preferences and market trends. To stay ahead of the curve in the internet jewellery company, you must continually improve your approach, try out new ideas, and adjust your strategy accordingly.

Termination

Starting to Sell Jewellery Online business requires careful preparation and a customer-focused mindset from the beginning until the point of success. This comprehensive guide provides budding jewellers and entrepreneurs with a step-by-step process map to help them navigate every aspect of the process.